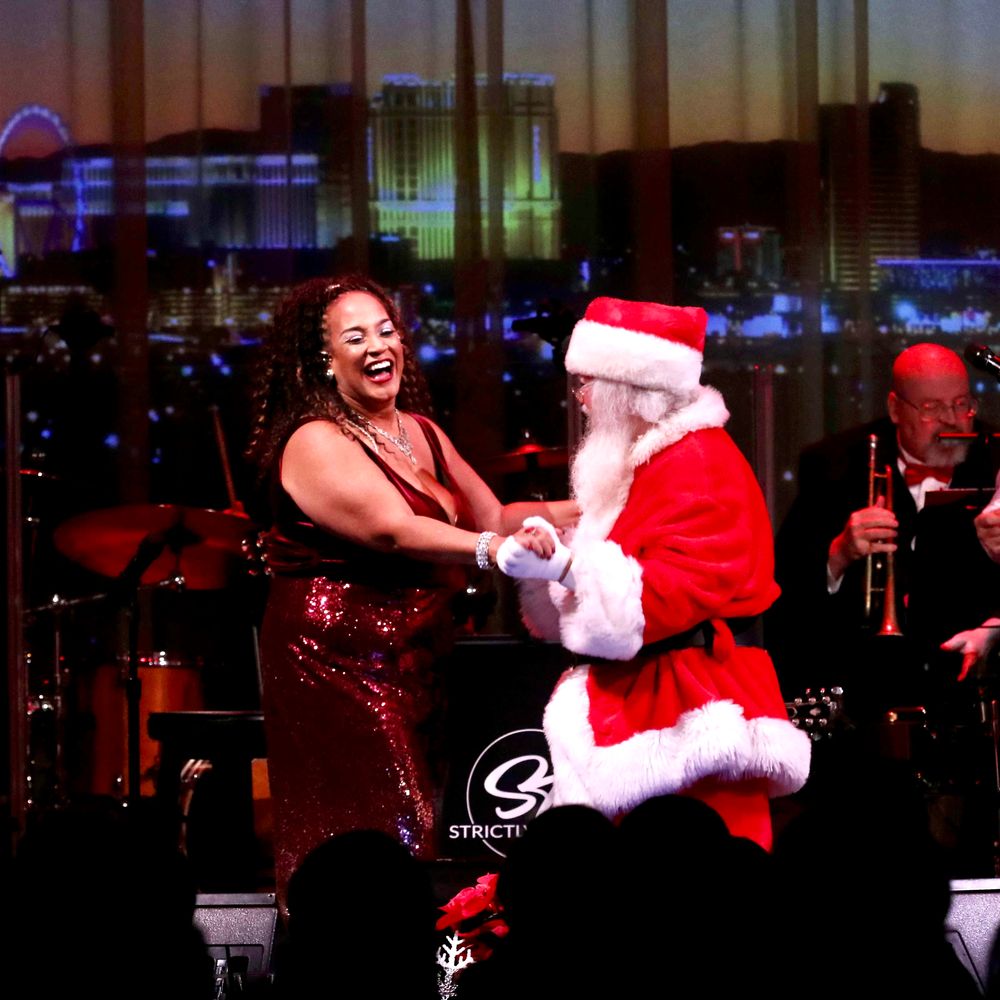 VINTAGE CHRISTMAS
The nostalgic musical spectacular
Michelle Johnson's critically acclaimed production "Vintage Christmas" is a nostalgic, throwback Christmas special featuring the timeless music of Ella Fitzgerald, Nat King Cole, Bing Crosby, Rosemary Clooney and so many other legends, in a brilliant holiday setting, featuring special musical guests and the Strictly Taboo Big Band under the direction of Joe Escriba. The show also gives a nod to the comedy of Bob Hope who was a holiday staple on the USO circuit, the swinging holiday sounds of the Andrews Sisters, and the tight harmony sound of groups like the Hi-Lo's and the four Freshman.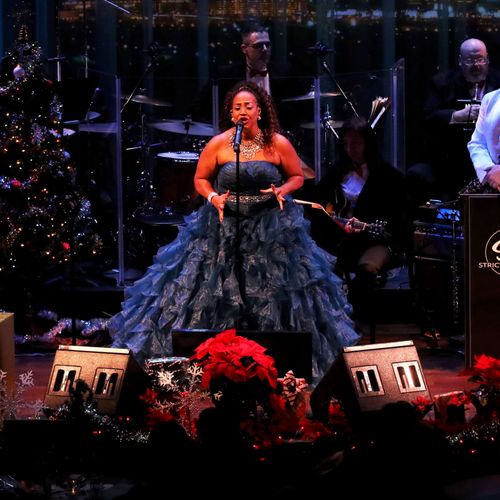 "I wanted to recreate the magic and class of the old Christmas specials by artists like Andy Williams, Frank Sinatra, and Ella Fitzgerald … that used to take your breath away with iconic voices, gorgeous sets, stunning gowns and tuxes, and heartfelt music that got everyone into the holiday spirit." Johnson said. "I live for the classics, the glamour and the nostalgia of the 30's, 40's and 50's. It's my passion."
Sit back, relax, go back in time, and enjoy a celebration of holiday magic and mystique, with beautiful arrangements from days gone by and many lovely surprises.