A Jazzy Christmas
December 18 - 7:00 PM
JOIN ME FOR "A JAZZY CHRISTMAS!"
Enjoy a celebration of holiday magic and mystique with a swinging jazz trio, led by musical director, arranger and acclaimed pianist Uli Geissendoerfer. You'll hear classic hits made famous by Ella Fitzgerald, Nat King Cole, Mel Torme and many others, along with some stirring and unique arrangements from Uli off of the collaborative holiday album release that Uli and Michelle have put together.

Featuring several musical guests, this heartfelt, musical journey of holiday jazz will have you smiling and swinging into the New Year. Presented in the intimate setting of Myron's, this promises to be an unforgettable evening of music. See you there!
MUSICAL DIRECTION BY ULI GEISSENDOERFER
Cover Story - MyVegas Magazine
Michelle Johnson's production company has been listed as a Top 10 Vegas Born Businesses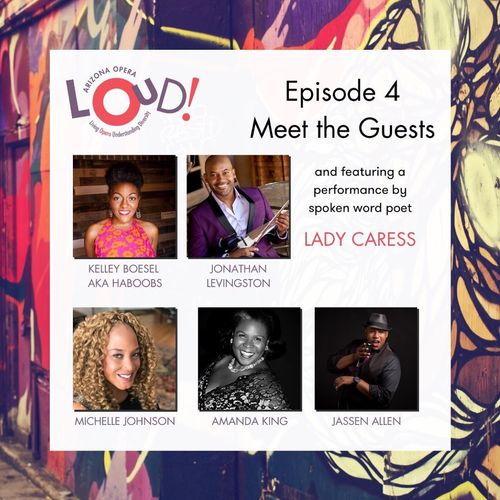 ARIZONA OPERA'S "LOUD" PANEL - FEBRUARY 2021
A DISCUSSION OF BLACK HISTORY IN LAS VEGAS
Episode 4: Focus on Las Vegas - Uncovering Black History in Vegas
 
Featuring a performance by Kelley Boesel aka Haboobs and violinist, Jonathan Levingston, who collaborate to instantaneously celebrate a famous music icon, a performance by spoken word poet, Lady Caress, some fascinating history about the Moulin Rouge (the first integrated gaming establishment in Las Vegas) including the restoration of its historic neon sign, and interviews with three multi-talented Black performers: vocalist Michelle Johnson ("Las Vegas' First Lady of Jazz"), songstress Amanda King, and Jassen Allen, vocalist and Entertainment Director for The Vegas Room, a Las Vegas Supper Club.
LOUD! (Living Opera, Understanding Diversity) is the brain child of Teniqua Broughton (founder and CEO of VerveSimone Consulting) and Luis "Weezy" Egurrola (Founder/Co-Artistic Director of Epik Dance Company and coach of the Hip Hop Squads of both the Phoenix Mercury and Phoenix Suns).
 
For more info, visit LINK below!
KLAS - 8 News Now
Discussing entertainment in Las Vegas